How do I send my video message?
After publishing, you´ll want to share the unique video page link with the customer. This can be done in several ways: directly from the VentaVid dashboard via SMS / Text Messaging or styled email, with preset texts, or by sharing the link via any communication platform such as WhatsApp, iMessage, Viber, your own email client or any other channel.
All methods are explained below.
SMS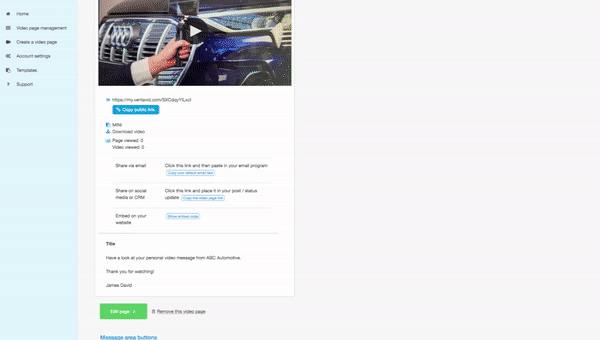 SMS
Scroll down to 'Text messages'
Enter phone number
Send text
VentaVid Email Module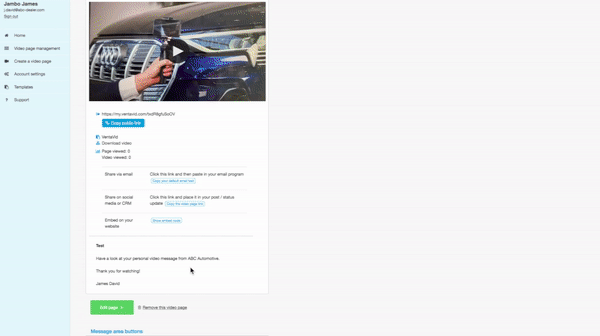 VentaVid email module
Scroll down to 'Send an email'
Choose a predefined email template

Enter details (the customer's email address and any empty fields such as appointment date)
Send email
WhatsApp, Viber, etc.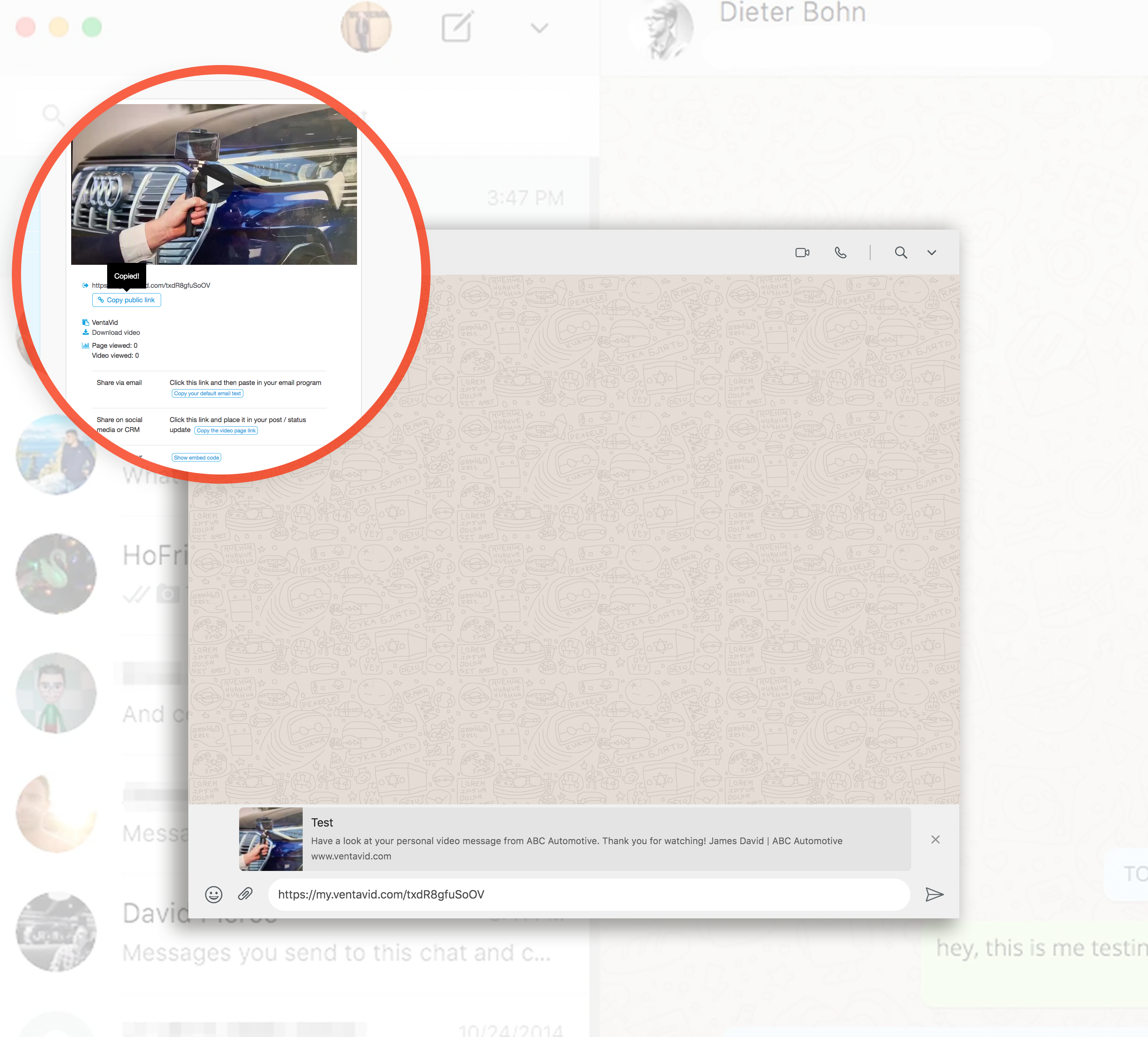 Other communication channels
Click on the 'Copy public link', which copies the link to your clipboard
Paste and send the link via any communication channel (WhatsApp, Viber, iMessage, Telegram, your own email client, etc.)